[web_stories title="true" excerpt="false" author="false" date="false" archive_link="false" archive_link_label="" circle_size="150″ sharp_corners="false" image_alignment="left" number_of_columns="1″ number_of_stories="5″ order="DESC" orderby="post_date" view="carousel" /]
Home inspections are like going to the doctor or taking your automobile to the mechanic – they can be nerve-wracking and upsetting. Even a relatively clean inspection report can sting a little when it's your house on the line. There's no such thing as a perfect home. However, you can prepare yourself (and your property) for the home inspection to avoid unpleasant surprises. 
Keep in mind that a house inspection is not a pass/fail test. It does, however, leave the possibility of renegotiation open. You're not bound to make any repairs, but the buyer has the right to walk away if they're unhappy. 
With these delicate dynamics, the last thing you want to do is risk losing a contract worth saving by going into the home inspection blind.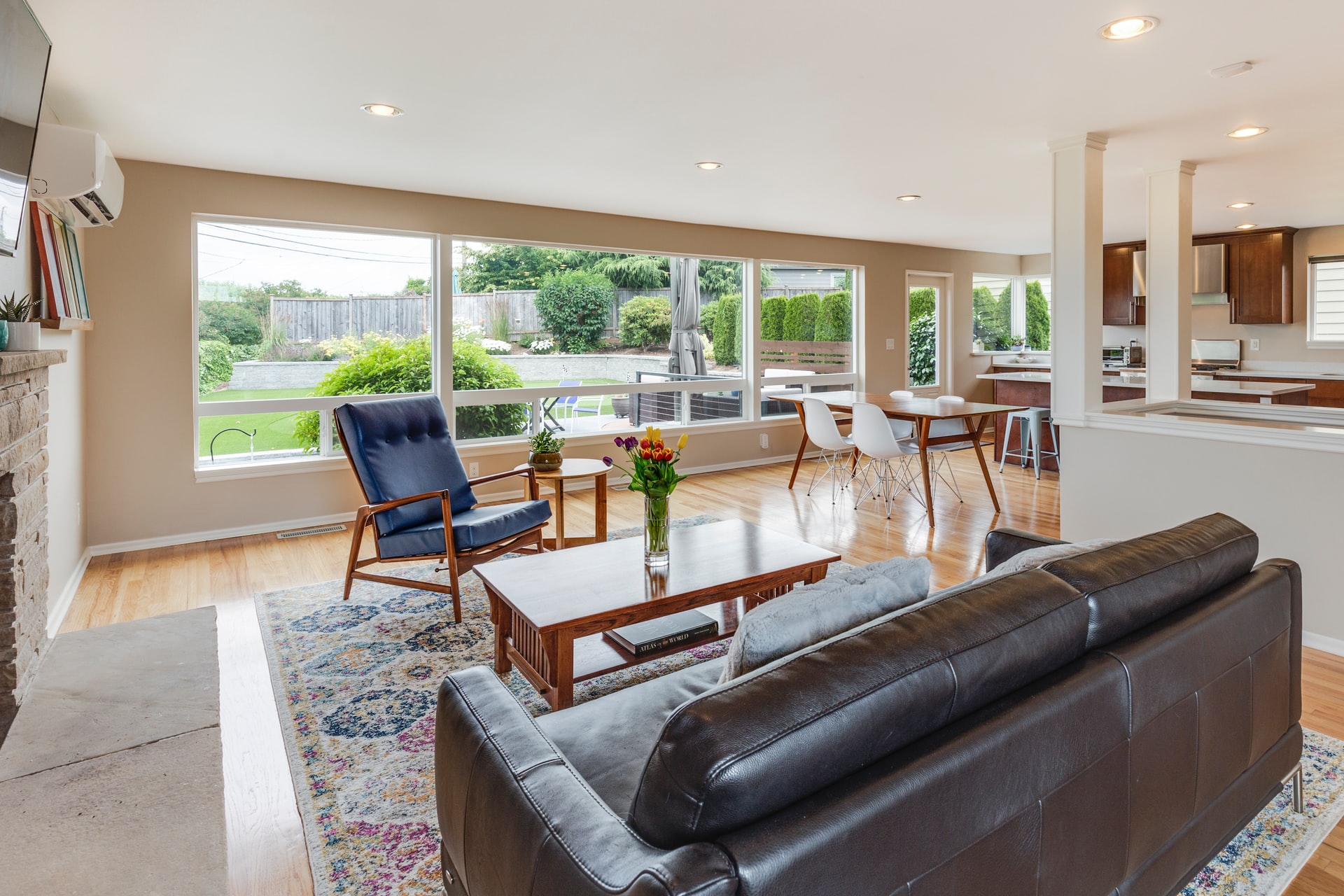 What is the purpose of a home inspection?
The buyer often hires a home inspector to visit the house and undertake a visual inspection as part of the closing process. The house inspector identifies health, safety, or major mechanical faults under the state's standards. They look for items that are considered inadequate, hazardous, nearing the end of their useful life, or not working properly. 
When is it necessary to have a home inspection during a home sale?
In a home transaction, there are two sorts of house inspections:
Buyer's inspection 

Seller's inspection (also known as a pre-listing inspection).
A buyer's inspection takes place after the buyer has made an offer on a house and before the sale is finalized. If specific concerns are discovered during the house inspection, the buyer may be entitled to renegotiate their offer or request repairs. 
A seller's home inspection takes place before the house is put on the market. Some sellers choose to have their home inspected as they begin the process of preparing their home for sale so that they may address any potential issues ahead of time and save time during the closing.
During a home inspection, what happens?
A normal home inspection for a medium-sized residence takes a few hours. The report will then take 3-4 days to finish. The home inspector will evaluate the inside and outside of the house for any broken, defective, or hazardous items, and the area around the house. 
During the home inspection, who should be present?
During the home inspection, anyone is welcome to stay. The person who prepares and schedules the house inspection should always be present while the inspector is on the premises. 
Check out this post on 11 Important Things To Do Before A Home Listing
What do inspectors look for in a house?
Home inspectors have a tall list of things to look for in a house. Home inspectors examine for seven items in particular: 
Water damage

 

Issues with the structure

 

Roof faults

 

Electrical system failure

 

Plumbing issues

 

Insect infestation and pest infestation

 

Problems with the heating and Air Conditioning System

 

What to do before your home inspection
A house inspector looks over a detailed checklist. They take a close look at everything. To avoid unwanted blemishes on the report, prepare for the inspection by:  
Keeping receipts of any maintenance or routine services you've had performed on your home or its components in the past. Make sure they're all in order and ready to show inspectors and buyers. For example, a chimney sweep, furnace service, HVAC filter replacement, water heater servicing, and so on.

 

Removing clutter from areas such as the basement, attic, garage, and crawlspace. Inspectors will have to go inside to look for wetness and damage. If they can't get to it, they'll classify it as "uninspectable", which could cause the procedure to take longer.

 

Making sure that the electrical panel, furnace, and water heater are all accessible to the inspection.

 

Keeping your pets locked up while the inspector inspects the premises.

 

Checking that the light bulbs are not burned out and that they are in good operating order. This could be an indicator of electrical problems if light bulbs aren't operating.

 

Checking for blockages in your pipes. Run water through each sink and bath. Before the inspection, clear any minor blockages with Drano or Liquid Plumber, as this could indicate a plumbing issue in the report.

 

Replacing the air filters in your HVAC system. Dirty air filters impair the home's air quality and raise a red signal during an inspection.

 

Repairing any cracked or broken windows or screens.

 

Hiring a professional exterminator to get rid of any bugs.

 

Covering disused gas lines, chimneys, and flues to avoid dirt. Toxic odors could be leaked into the house if the caps are missing.

 

Pruning trees that are close to the roof. Low-hanging branches can cause roof damage and provide access to chimneys and other openings for mice.

 
Final thoughts
The purpose of a home inspection is to keep homeowners safe. You can anticipate repair requests from buyers if you receive a pre-listing inspection. You will be legally obligated to divulge the report's conclusions to potential buyers, which may be harmful. When a buyer makes an offer and you accept it, they'll order a home inspection. 
If you'd like to learn more about how a home inspection works and how it can affect your particular home sale, talk to Ashley Lyon about your options. A competent real estate agent will have a team of trustworthy experts on hand to validate or refute the inspector's conclusions. They'll also provide you the finest advice possible based on the current real estate market, the condition of your home, and your financial requirements.