Are you unsure how to prepare your home for sale? Fortunately, there are things you can do before your home listing to improve your chances of getting a strong offer from a buyer. Here are 11 things to do before selling your house.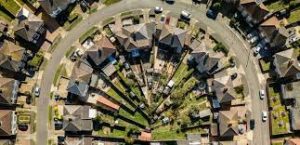 1.      Research the housing market in your area before a home listing.
Before a home listing, conduct your research on the worth of your house. Begin by studying the local real estate market on Realtor.com. Examine similar home sales in your area to determine the right listing price for your home. Take note of the square footage, features, and location of the various comparisons. Finally, consider how they compare to your own home. For example, your neighbor's property may have sold for $1 million, but if your house is significantly smaller, you'll almost certainly need to sell it for less. Of course, a professional Realtor should be able to assist you in locating comparable properties and calculating a listing price for your home.
2.      Locate a listing agent before a home listing.
Speaking of Realtors, we strongly advise you to hire a competent real estate agent to list your house. Word-of-mouth referrals should help you discover a realtor. When interviewing a listing agent, be sure to inquire about their experience in your area, contacts to possible buyers, and social media skills. The Realtor should be capable of providing you with a detailed plan for how they want to sell your property. Check out this page for top qualities for every Realtor.

3.      Purchase more light bulbs before a home listing.
Go ahead and get some light bulbs before your home listing. All light fixtures and lights must be switched on while showing your home to potential buyers. As a result, all of the lights in your home must have functioning light bulbs.

4.      Give your home a thorough cleaning before a home listing.
First impressions are really important. So don't make a negative impression on a possible buyer with nasty odors, filthy floors, or dusty surfaces. Give your home a thorough cleaning before a home listing. Cleaning toilets, wiping down surfaces, mopping floors, cleaning carpets, and washing baths are all part of the job. Consider hiring a professional to keep your home in perfect shape.

5.      Clear the clutter in your home before a home listing.
Decluttering and arranging your home before a home listing will help you attract potential purchasers. Buyers will focus on the real property rather than the garbage, knickknacks, and overcrowded closets when a home is clutter-free.

6.      Hire a handyman before a home listing.
You should have your handyman on speed dial when selling a property. Before a home listing, make sure that everything that needs to be mended (such as locks, hardware, leaking faucets, running toilets, cracks in the walls, malfunctioning appliances, noisy doors, and so on) has been addressed. Otherwise, buyers may conclude that your property has not been well maintained, which may be a turnoff for many.

7.     The walls should be painted before a home listing.
It's time to repaint your house. Begin by repainting the vivid orange and green walls in neutral tones. Whites, light grays, and light beiges wall colors are best. These colors will make your house look larger, brighter, and more inviting. A new coat of paint on your property can also help cover up any flaws in the walls and communicate a clean slate to potential buyers who find your home listing.
8.      Your home should be staged before a home listing.
Several studies have found that staging a property before a home listing may help it sell faster and for more money. Fortunately, staging the interior of your house is simple and inexpensive. When arranging your property, don't forget to improve the curb appeal. After all, when potential buyers arrive for a viewing, the first thing they will see is the outside of the property. So, make sure the grass is mowed, the yard is manicured, and the Knick-knacks such as gnomes and children's toys are removed. If the exterior of your home is looking a little worn, you should think about giving it a fresh coat of paint.

9.       Invest in a professional photographer before a home listing.
Given that many potential buyers shop for houses online, including high-quality, professional photographs in your online listing is critical. Potential buyers may ignore your house if you do not provide great high-resolution pictures. So, before your home listing, engage a professional photographer to take photographs of your freshly cleaned and arranged home. Remember that a realtor should be capable of assisting you in locating a photographer, so while interviewing real estate agents for the position, be sure to inquire who they employ.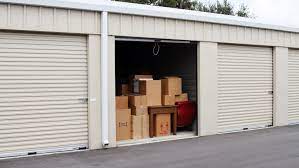 10.      Invest in a storage unit before a home listing.
Successfully selling a property will necessitate some clearing and purging of your possessions. So, before a home listing, rent a temporary storage unit. Having a self-storage facility nearby will provide you with a temporary location for all of your additional items while staging and displaying the home.

11.      Depersonalize your living space before a home listing.
Before a home listing, you want to find a balance between depersonalization and providing a warm, welcoming environment. So, store the bulk of framed photographs, bulletin boards, and personal things (such as photo albums, periodicals, toys, equipment, and trophies) in hidden areas throughout the house. Place a few lovely, framed photographs conspicuously around the house to make it look more pleasant and lived in.

Are you prepared to relocate?
So, you've spruced up your house, listed it for sale, and sold it. Congrats! It is now time to begin arranging your relocation. Ashley Lyon can help you find a new home as well, a dependable and trustworthy moving business. Call or email us to get started. Best wishes and pleasant relocation!