[web_stories title="true" excerpt="false" author="false" date="true" archive_link="true" archive_link_label="https://www.ashleysellsde.com/web-stories/5-kinds-of-manufactured-homes/" circle_size="150″ sharp_corners="false" image_alignment="left" number_of_columns="1″ number_of_stories="8″ order="DESC" orderby="post_title" view="carousel" /]
In the United States, the typical sale price of a new home is $313,200, putting homeownership out of reach for many people.
According to the Manufactured Housing Institute, the typical price for manufactured homes is closer to $50,000 or $100,000, depending on the type (MHI).
In many circumstances, the reality of a manufactured or mobile home differs significantly from popular notions, and it can be difficult to distinguish between a new manufactured and a site-built home.
The procedure of purchasing a manufactured house differs from that of obtaining a traditional mortgage. Before we tell you how to finance your manufactured home, let's do a recap of the basics.
What is a Manufactured Home?
Structures produced at a factory for long-term residential usage are known as mobile, manufactured, or modular homes. There are 5 kinds of manufactured homes and subtle details differentiate them.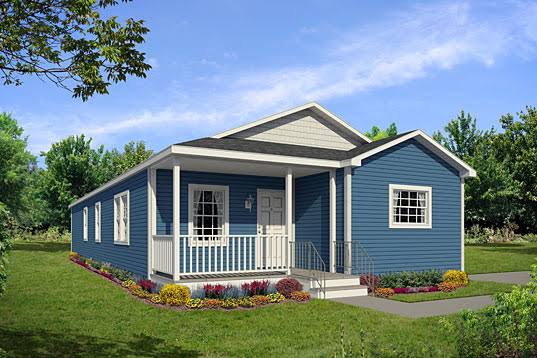 1. Mobile home
This is a name for mobile homes built before the Federal Manufactured Home
Construction and Safety Standards were implemented in 1976. Manufactured homes were not regulated for factors like quality or safety before 1976.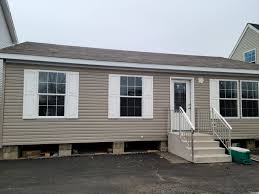 2. Manufactured Home
This is a home built after the 1975 criteria were implemented. According to the MHI, they are produced wholly in a factory, transported to the job site, and installed per federal building codes. Construction, strength, fire resistance, energy efficiency, and quality are all part of the federal building code.
3. Modular Homes
Modular homes are produced in a factory, but they must adhere to the state or regional building codes in the area where they will be used. The main difference between a modular and a regular manufactured home is the code to which it is built – a state or regional standard in addition to the national code.
4. Panelized Homes
Panelized homes, like manufactured homes, are created in factories, but the house's panels (think: an entire wall with windows, doors, and siding) are delivered to the construction site for assembly.
5. Pre-Cut Homes
Factory-built homes in which the materials are cut to a design standard before being shipped to the building site and put together. If you wish to build your own home, these can include home kits.
All of these types of homes are classified as prefabricated (or prefab) homes which means that some or all of the house was built in a factory and shipped to the job site for installation.
Manufactured Home Financing Options
The manufactured home financing option available to you will be determined by whether or not you buy the land your mobile home is on.
1. Loans for Chattel
If you don't own the land your prefabricated home stands on, or if you already own the land and merely want to finance the cost of the manufactured home, you'll need a chattel loan, also known as a personal property loan.
A manufactured home is treated as a vehicle, personal property, or chattel, and will be conveyed by a bill of sale or car title endorsement. According to the Manufactured Housing Institute, most new manufactured homes (76%) are titled as personal property, or chattel, and so require this type of financing.
You usually only receive lease rights, or usage rights, to the land when you buy a mobile home park. While this gives you land rights, the chattel loan is used to finance and pay for the dwelling.
A manufactured housing community might have a Homeowners Association and amenities such as swimming pools, playgrounds, and leisure centers. However, expect to pay some kind of monthly levy to the mobile home park.
Make no mistake:
A chattel loan is a form of home loan, and you'll have to go through the same application and approval process as a standard mortgage. The biggest difference is the loan length, which is often 23 or 25 years with a 5% down payment, compared to a standard home mortgage.
While you'll have to go through the same steps as with a typical mortgage, you'll be more likely to qualify for a chattel loan even if you don't have stellar credit or a track record of on-time payments.
The U.S. Department of Veterans Affairs (VA), the Federal Housing Administration (FHA), and Rural Housing Services (RHS) are among the lenders that specialize in manufactured home mortgages and chattel loans.
2. Loans for Mortgages
You'll need a mortgage for the property if you're buying and financing both the land and the manufactured home. When you start the homebuying process, preapproval can help you get a head start on the process by letting you know the exact mortgage terms that are suitable for you.
In some circumstances, financing a manufactured or mobile home may require two loans. However, depending on where and how you acquire your manufactured home, you may be able to purchase it as part of an all-inclusive transaction, in which the mobile home and land are treated as if they were one.
3. Loans from the Federal Housing Administration (FHA)
Federal Housing Administration title I loans can be used to purchase either a manufactured house or a property, or a combination of both. For each of these cases, there is a maximum loan amount:
• $69,678 for a manufactured home alone
• $23,226 for a manufactured home lot
• $92,904 for a manufactured home and lot
Borrowers must have sufficient funds to make the minimum required down payment (the amount required will vary depending on your lender), be able to demonstrate that they have adequate funds to make the payments, intend to occupy the manufactured home as their primary residence, and have a site to place the manufactured home on to qualify for an FHA loan.
Bottom line,
You should also make sure you understand and plan for the tax ramifications. Will you have to pay a property tax, a mobile home registration tax, or both on the land you own?
If you're buying a manufactured home, do everything you'd normally do if you were buying a site-built home, including getting an inspection.
Buying a home, whether prefabricated or not, is a significant commitment, so it's crucial to understand what you're getting into beforehand.
As always, Ashley Lyon is on hand to assist you with the entire process. Get in touch with us right away if you wish to get started.