Staging a home sale in 2021 is a big undertaking – it can be full of emotional highs & lows. However, with proper preparation and research, the process becomes as smooth as it can be. One moment you are excited; the next moment, the nerves take over. We crafted this guide to help you navigate the process.
Certain life events can necessitate the need to sell your home, such as a new job or transfer, retirement, a growing family, changes in a relationship, death in the family, etc. As different as these reasons may be, deciding to sell a home can be tough to transition into. The tips below are guaranteed to make the process easier!
Don't Overprice During Your Home Sale In 2021
It will help if you don't make the mistake of overpricing during a home sale in 2021. Overpricing can turn off buyers from the beginning, even before they consider anything else. In real estate, sellers who price their property at the actual fair market price tend to sell faster, and for 2% more than their home is worth.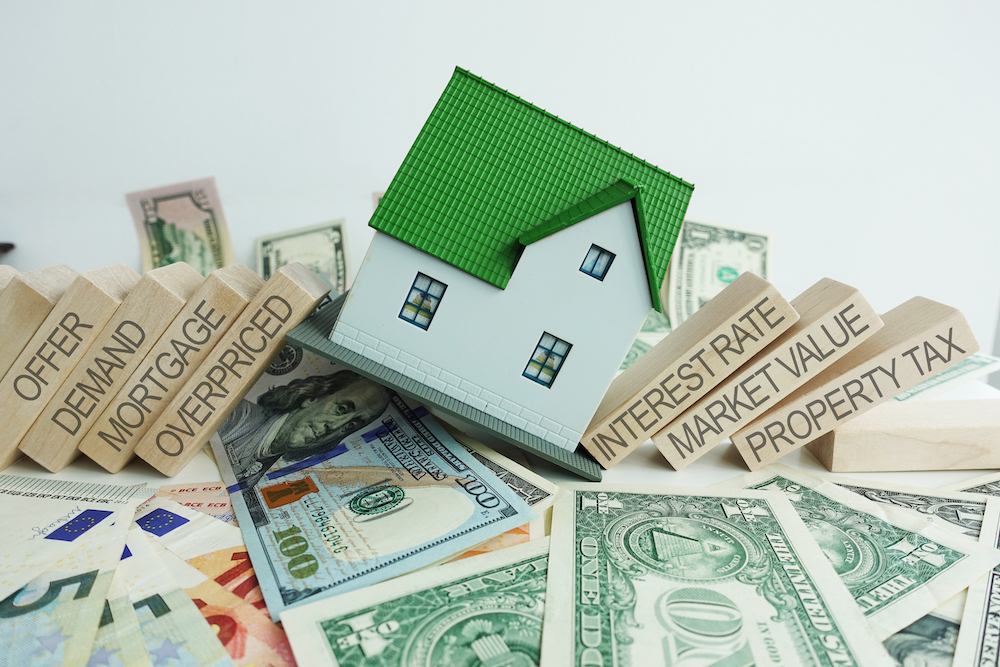 Fixing just the right price is key to selling your home fast. When you specify a high price, potential buyers seem to find all the flaws. Alternatively, when you set a price at or below market value, buyers tend to feel more comfortable making an offer.
Being Present During Your Home Sale
Buyers need privacy during house tours as it is awkward when homeowners are present and watching their every move. Having home sellers stick around to "sell" the prospective buyer on their homes doesn't help as buyers don't need commentary on every home feature. Often, they have been to several other homes that same day. So, it is easy for them to judge how your home compares to the others. Home sale in 2021 requires a hands-off approach, so try not to stick around.
Declutter Your Home During A  Sale
Your property should look the best it has ever looked. Prospective buyers should practically feel like they just walked into the pages of a home decor magazine!
Help the buyer to envision what the property would look like once it has been adapted to their styles and tastes by decluttering & de-personalizing the space. Clear the countertops, make all the beds, and ensure every item is in its place. Tuck away at your personal photos, as this can get buyers distracted and less likely to envision your home as their home. Clearing your home from unneeded furniture and other objects will help your home appear more open and spacious.
Hire a Professional Photographer 
The photos of your home online need to be professional and outstanding, as 9 out of 10 buyers start their research online. It is the job of a professional photographer to dazzle your home in photos. They map out the best areas to photograph and the best angles to make the images look as inviting as possible. They have the knowledge and experience of using natural light to their advantage and retouching photos to make them appear brighter and more attractive.
You might figure yourself a pretty decent smartphone photographer. However, it is recommended that you leave this step to the professionals who have expert-level equipment, knowledge, and experience. Professional photos will help to sell your home stand out on search engine result pages, thereby attracting more prospective buyers.
Hire an Experienced Residential Estate Agent
For a successful home sale in 2021, you need an agent who knows the process all the way through, as selling your home can be difficult. Hiring an experienced residential real estate professional is essential to ensuring all documentation is thoroughly reviewed. The agent handles the negotiation appropriately to get you the best value for your home. If you don't know how to find an agent, here's a great post on 8 important qualities every real estate agent should have.
It's also essential to make sure you understand their commission and fees when choosing an agent. Compare their costs with other agents before you agree to work with someone else. Paying a flat fee to your agent when selling your home will save you thousands of dollars compared to paying a percentage of your listing price.
Checklist when selling your home
Resist the temptation to overprice your home.
Your presence is not needed at the Home Showing.
Declutter your home, especially of personal items, so the buyer can visualize it as their home.
Take professional photographs of your home to be used for the listing.
Hire an experienced residential estate agent to handle selling your home for you.