Real estate agents are great for counsel, advice, and representation during negotiations – everyone wants the best one. We all want to be confident that the person in our corner is exceptional and able to champion our best interests. This is why you need to make certain that your realtor is fit for the job.
In our last post, we told you the key difference between a realtor and a real estate agent (read it here in case you missed it). One is a member of the NAR while the other isn't. We also told you that an agent doesn't need to be a member of the NAR to be great at what he does. So, how do you know if an agent is great or not? We've rounded up 8 key qualities to look out for in a real estate agent during your decision process. They are:
Curiosity
Communication skills
Technological mindset
Resourcefulness
Knowledgeable
Experience
Negotiation skills
Detail-oriented
Learn more: Realtors & Real Estate Agents: 1 Important Difference
1. Curiosity
The backbone of effective customer service is the ability to correctly interpret a client's needs and deliver swift results. How does one interpret those needs if one isn't curious? Great real estate agents know how to poke around and ask the right questions. They are inquisitive about your needs and eager to get to know you. This is how they truly help. If your real estate agent asks meaningful questions, you can rest easy knowing that your needs would be looked after as the deal advances.
2. Communication Skills
Great real estate agents must be good listeners and strong communicators. In a time-sensitive industry such as real estate, poor communication can be the difference between a sale and a drop. Your real estate agent must come off as thoroughly responsive. They must get in touch with you (and often!) using your preferred method of communication – phone call, text, email, whichever. A great agent must encourage conversation and take a step back to listen.
Learn more: Important Guide On Real Estate & Home Buying In Delaware
3. Technological Mindset
Today's world is technology-driven. It is not enough to have all the tech in the world; you must also know how to use it to find the information, statistics, and data you need. Great real estate agents rely on technology to offer contemporary solutions. The work of a real estate agent is geared toward data (a lot of it!). It's a worthwhile investment to take up some courses or purchase a few new gadgets that can provide seamless solutions, automation, and transparency. This will help deliver stellar customer service. If your agent is "old school", you might want to switch agents.
At Ashley Lyon, we believe that technology is not only the future, it is now. That is why we utilize the ease it affords when renting, selling, or buying a home. Get in touch to find out how our services can help you.
4. Resourcefulness
Most business transactions are complex; the real estate business isn't exempt. There are so many moving pieces all at once, it can be hard to keep track. Great real estate agents are professionals at handling unknown and unforeseen circumstances. Their goal is to make certain you do not settle for less than your home or price is worth. They achieve this no matter the number of moving pieces and provide multiple solutions to your unique circumstances. This skill is gotten from experience and personal training. If your agent gets flustered easily during negotiations, you may not be in the wrong room, but you're definitely with the wrong agent.
5. Knowledgeable
Knowledge, they say, is power. It's the difference between a winner and a loser. Great real estate agents are winners. They live their lives staying up-to-date on trends affecting the real estate industry. They instinctively know if a house is a good deal or not from years of professional development and experience. This gives them the confidence to recommend a buy or a drop. They present you with solid facts and evidence as to why their recommendation is the most logical. This will persuade you rather than manipulate you.
Learn more: How To Find The Best Real Estate Agent In 2021
6. Experienced
Good agents know the game, but great agents play the game. What this means is, anyone can educate themselves on the basics of trade and sound like a pro, but a real pro is not the person who's read a few books, it's the person who clocks in and out every day, getting hands-on experience. Great real estate agents are formidable. They can provide you with exceptional assistance – not just textbook knowledge – because they know exactly what they are talking about. The key to a successful transaction is a thorough understanding of the nuances of a trade gotten through years of experience.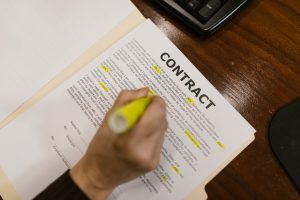 7. Negotiation Skills
Negotiations are vital to the real estate industry. Excellent negotiation skills are a must-have for a great real estate agent; it's a no-brainer. Great real estate agents know how to stay cool under pressure and make the conversation swing their way. They possess the art of persuasion and can reverse-engineer anyone into making a sale or upping a price. This helps them serve their client's best interest every step of the way.
8. Detail-oriented
The real estate world is buried in paperwork (figuratively speaking). There are tons of documents to be signed, emails to be sent, blueprints to be read – frankly, it can get overwhelming. But not to a great real estate agent. They can spend long periods sifting through the paperwork without feeling woozy afterwards. A great real estate agent creates clever MLS listings that give a compelling and informative description of the homes for sale.
Summarily, these 8 qualities are far from exhaustive but they are a good place to start when looking for your next real estate agent. Needless to say, the ultimate deciding factor will be how well your personality matches that of your realtor. A poor match can make your transition period that much harder. There are broad realtor personality types and your agent will no doubt fit into 2 or 3. To find out which one best suits your personality click here. Ashley Lyon provides all her clients with dedication, commitment, and more. Get in touch with Delaware's top agent today.