Foreclosed homes are properties whose owners could no longer afford to live in. Foreclosure happens when a homeowner defaults on mortgage loan repayment. The lender (ie the bank) becomes compelled to repossess the home. Most times, such homes get auctioned to the public and are sold at a lower price than they would have been under normal circumstances.
Potential homeowners can save money by purchasing a foreclosed home because the bank will be looking to recoup its money as quickly as possible.
There are three distinct ways to purchase a foreclosure.
A short sale
A short sale is when the homeowner sells a house for less than what is owed on the mortgage. In this scenario, it is the bank that approves your offer and not the homeowner.
An auction purchase
Auction purchase is the quickest way to buy a foreclosure. To buy a home at an auction, you will need to come with ready money as most auctions accept cash only. Even though you won't have to pay the lump sum upfront, you will be required to drop a significant down payment and fess up the balance soon after.
If the auction does allow extra financing, you'll need to get a preapproval before the auction, preferably one that declares your assets and their value.
The biggest snag about an auction purchase is its biggest advantage. The speedy nature of this option does not give room for a home inspection or appraisal; you'll be agreeing to purchase the home as-is.
Bank purchase
This is the most common route to take when buying a foreclosure because there is less risk involved.
Properties purchased from a bank are usually properties that were put up for auction but not sold.
When you purchase a property from the bank, the bank clears all debts on the title – liens, taxes, mortgage loans, etc. This means you will be handed a clean title at closing.
The bank's priority will be to regain their money, this makes them unwilling to tend to repairs in the home. The homeowner can't be counted on for that either. People who have their homes foreclosed are usually in a financial catastrophe, as such, home repairs will be furthest from their minds.
While you will be required to purchase the home as-is, you will be allowed to appraise and inspect the home before you close.
Most banks don't sell homes directly to buyers, if you're interested in buying a home from a bank, you will need the help of a quality real estate agent.
So, now you know your options for buying a foreclosure. Let's talk about why you should consider buying a foreclosed home. These five reasons might convince you.
1. Low Cost of Purchase
Foreclosed homes are sold by lenders who are motivated to make quick sales and recoup their funds. They want to sell the property at the speed of light and recover as much money as they can. So, they scale down the prices of these foreclosed homes to attract buyers for a quicker deal.
A foreclosed property sale is often termed a distressed sale. Foreclosed properties are usually sold for less than the market price, sometimes 20% to 50% lower than other properties in the same neighborhood. It gives you a chance to buy a bigger home in a better vicinity than your budget would allow under normal circumstances.
With good research, a foreclosure investor can find cheap real estate in a good community that may appeal greatly to prospective tenants.
Real estate investors and professional 'flippers' make huge profits on foreclosures – they buy, refurbish, and then resell at a profit.
2. Wealth accumulation
One good way to build equity is by investing in foreclosure.
Purchasing a property below market price places you in a position to get a much higher profit when you decide to sell than you would get under normal circumstances.
With a bit of patience and care for your new home, your equity on the property will see a steady rise – higher up than your neighbors.
Maintaining foreclosures do cost a steeper price, but with the right strategy, you can flip the home and increase its value tremendously. By doing so, you pump up your equity in real estate. To learn more about how real estate can help you build equity, check out this blog post.
3. Quick Buying Process
Mortgage lenders are looking to sell foreclosure as fast as they can to recover as much unpaid debt as possible. This is why a foreclosure deal will close faster than if you purchase from a homeowner.
It is highly unlikely for the seller (the bank) to back out of the deal at the last minute which can happen if you purchase from a homeowner.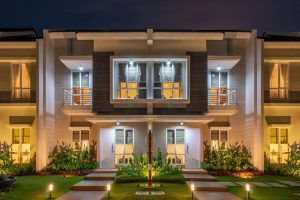 4. Relatively Less Competition 
Purchasing foreclosed homes is quite popular in the real estate world, still, not many buyers opt for it because it takes more effort to find a foreclosed home in the right city, in the right neighborhood that needs minimal repairs. People would rather avoid doing all that research. They would rather find a home that has their requirements and buy that instead. This leaves room for the few who want foreclosures to find their "diamond in the rough".
Another factor that lowers the buying competition on foreclosures is that they are mostly auctioned for cash. Not many buyers have access to lump sums. Access to cash and willingness to pay is an edge most real estate investors take advantage of.
5. A Clear Title
As part of the legal purchasing process, the bank clears all unpaid debt on the home's title before the sale.
This may not be the case when you purchase from a homeowner. The title (the deed to a property) may have liens, mortgages, or back taxes. When you buy a foreclosure, the title will be clear.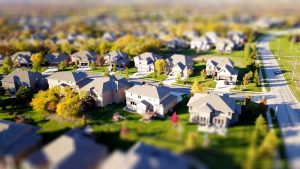 Conclusion,
As an investor or a potential homeowner, foreclosures are worth considering. However, you must do due diligence on a foreclosed home before making a final decision. You will need the help of an experienced real estate agent. Ashley Lyon can help you find great property options and help you negotiate an awesome deal. Get in touch with us now to begin this journey.