DIY is a great choice when it comes to the home. Every home is a treasured abode – a place where memories are made and rest is assured. But, in a few months or years, your home may lose its appeal.  However, it is not a sign to pack up and go. With only a few bucks, you can have your home looking brand new again & restore its gleam. This can be achieved with easy DIY renovations and home improvements.
Check out some of our favorite DIY renovation tips to help you restore the sparkle of your home and keep your senses tingling.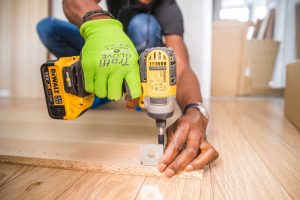 1. Boost curb appeal
This refers to the visual attractiveness of your home. It is always the first impression your house gives off to a distant observer. The front door of a home is usually the first thing a person sees when approaching. Boost the curb appeal by repainting your front door. Choose a bold color that works well with the rest of the exterior but also stands out from it like in a spotlight.
2. Update walls
We know this is a no-brainer. The most common update made to a home during a home renovation is on the walls. Updating the wall of a house can spruce things up and improve your space. There are options to choose from, you can decide to paint your walls with a different color or put up wallpapers of vibrant colors and patterns. Wallpapers are a great way to change the look and feel of your home with minimal investment and little commitment.
3. Change backsplash
Changing your backsplash is surprisingly affordable. A new backsplash gives the illusion of a robust renovation. With the peel-and-stick tile, you can make this project a DIY and execute it in no time. All you need to do is cut to size and stick to the wall without added adhesives and you've got a brand new look.
4. Invest in wall art

You can elevate the look of any room by simply hanging up wall art. If you've got no artwork or framed pictures to put up, second-hand shops, flea markets, and antique stores offer great art for cheap. Before putting one up, map out the area of the wall you've chosen. Cut up cardboard to the size of the artwork you have and hang that up instead, using removable adhesive. This will allow you to get an idea of how much space your artwork will take up and whether it works well on that wall or not.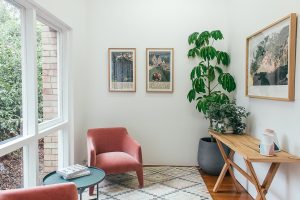 5. Go green
Nothing spells DIY more than a potted plant or two in your living room or other home spaces. Plants are natural mood boosters and having a couple in your beloved sanctuary will elevate your mood and presence of mind. They are also used as natural, low maintenance decor and are a favorite in many circles. Many attest that plant growing is fulfilling work. Switch things up occasionally with colorful flowers in a vase, proudly put on display to welcome you each time you step in. Feel lost for ideas on how to spruce up your home with green friends? This article shares some great ideas! Read it here.
Final Thoughts,
Maintaining a home is a never-ending task, but it can be so rewarding. There is no downside to having your home renovated. True, it can be a demanding financial investment but it comes with so many benefits you can't put a price on. Renovations improve the ambiance of your space, your home will never feel boring to look at, and going the DIY route scales down your financial commitment tremendously. Your home is your haven, it's worth a makeover every once in a while.
Renovating the home also strengthens your chances of selling when the time is right. You'll need to pick a good agent for that. Read this post to find out the important qualities every real estate agent must have.
Do you know any other DIY tips and tricks for renovating a home on a budget? Please, add them up to the list in our comments section.
Subscribe to our newsletter for instant updates.