Football does have a good impact both on teenagers and youths because it is a popular sport for people of all ages. And even then, we're talking about improving concentration, health, and speed and strength. A sport that inculcates vital life lessons including discipline, cooperation, and endurance, among many others.
Unfortunately, for high school sports teams, this benefit is inadequate to cover some of the expenses of team practice. The cost of purchasing uniforms and sports gear for the team's players is one such expense.
As a result, Michael Simpson of Main Street Home Loans and I, Ashley Lyon partnered to sponsor a local high school football team – Lake Forest High School
Lake Forest High School (LFHS), located at 1285 N McKinley Rd, takes pride in developing compassionate, confident, and accomplished students who develop their own character and skills in communication through extracurricular activities, a thriving career connections program, and community service programs.
What Are Our Identities?
Michael Simpson of Main Street House Loans is a Home Loan Consultant who understands the importance of making a significant financial choice and has been trained to support clients in traversing the multitude of home loan options to find the right mortgage for them. He engages each client in a collaborative manner to ensure that this new mortgage fits within their short- and long-term financial goals.
Michael is super enthusiastic about football and believes in the Lake Forest High School Football Team.
Learn more about Michael and what he does at www.mainstreethomeloans.com
Ashley Lyon is a Real Estate Agent that is based in Delaware. She offers Real Estate Management and Rental services. She also offers appraisal and consultancy services to home buyers and sellers in Central Delaware.
Ashley Lyon's aim as a Realtor is connecting home buyers sellers, and renters through her large network. She is dedicated to client satisfaction and will ensure that you get the best deal for your property.
Find out more at www.ashleysellsde.com 
Why Support a School Football Team like Lake Forest High School Football Team?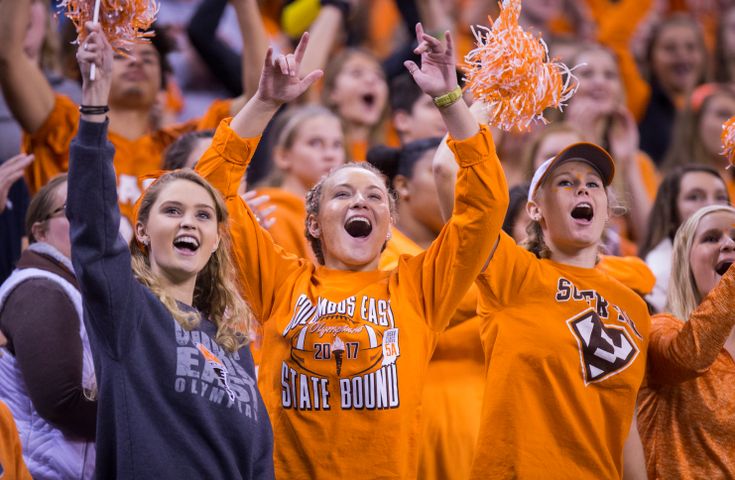 Of course, we are aware that playing football carries certain risks. But, for the sake of our children and the many other youngsters who are passionate about the sport, let us get past your anxieties and concentrate on the many benefits and positives and how they affect students right now.
Athletes increase their agility, strength, and speed by playing football.
Football is a physically demanding sport, and as a result, players can improve their speed, strength, critical thinking, decision-making, focus, and other skills that will stay with them long after they've retired their jerseys.
Football helps our children develop social skills.
Having a squad of over a dozen children with a same purpose promotes bonds and strengthens relationships among the participants. Agree?
Players are obliged to communicate with others, even if they struggle socially, because success is assessed by how effectively they bond as a team. Friendships and strong relationships are formed over time, and these will be passed down to future generations.
Football instills discipline in its players.
To begin with, considering the importance of playing sports games in schools, particularly football, it is a need for players to keep up with their academic work.
Knowing this, athletes are required to focus on their studies or risk losing their spot on the team.
Football is also a game of endurance. There will be numerous errors. Players will need to learn to pay close attention to detail and follow all rules and regulations or risk being penalized or benched for an extended period of time.
This discipline will go a long way in a players life, especially in the workplace.
Given all of these advantages, I believe that children should be permitted to participate in whatever activity they like, particularly football. As a result, parents should encourage and motivate their children to enjoy playing on the field and get the benefits outlined above.
Final Thoughts,
As parents, we recognize the tremendous benefits that football teams provide to our children, and we are proud and willing to contribute financially to ensure that the Lake Forest High School team has the necessary uniforms and training equipment.
Would you be willing to contribute to this cause? One significant method to show your support for a local football team is to purchase their Jersey.
Place an order for one (1) or more training shirts to show your support for the Lake Forest football team. Consider just their joy as our donations flood in to ensure they receive what they deserve: new uniforms and training equipment!
Each Jersey costs $20 only.
Please contact Ashley Lyon at 302 632 7986 or Michael at 302 494 5880 with any questions or to place an order.
Do you have any inquiries?
Let us know what you think in the comments area below. I'm looking forward to hearing from you!