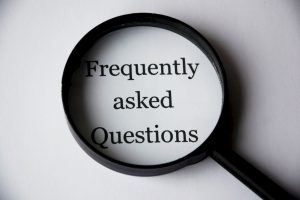 "If I got a penny for every question a client asked me, I'd be a millionaire", thought every realtor ever. The process of purchasing a home can be long and arduous, especially if you don't have the right information. That is why we encourage all questions from our clients. We know how confusing the homeownership process can be, which is why, at Ashley Lyon, we give our clients as much education as possible to prepare them for the transition.
Of all the questions we've been asked by clients over the years, we've put together a list of the most recurrent ones. Whether you are a first-time buyer or an experienced one, these questions will have undoubtedly crossed your mind and we're here to proffer our professional opinion. Below are the top 7 common real estate questions frequently asked by home buyers.
Should I talk to a bank before buying a new home?
Do I need a realtor?
How can I pick the right neighborhood?
What are home sale contingencies?
What is "earnest money"?
Why do I need escrow?
Are in-person home inspections necessary?
Should I Talk To A Bank Before Buying A New Home?
The short answer is YES. The bank, as your lender, will assess your financial strength to determine how much money you can borrow based on your financial commitments, your credit rating, and your earnings. This process is called, "establishing your credit".  After that, you get a preapproval, which indicates to the seller exactly how much money you can afford.
Keep in mind that you have the right to approach several banks to get a basic idea of what each might lend. This information will help you shop for homes within the purview of your budget. It will also save you the heartache of falling in love with a home outside your financial reach.
Talking to a bank offers the healthy advantage of being considered a serious buyer. Any seller will be more interested in your offer and consider you prepared if you take out time to get preapproved. Your realtor will advise you on this process.
Do I Really Need A Realtor?
A realtor is a licensed professional whose job is to protect your interests during a property negotiation. In most cases, a seller would employ a real estate agent (also called a listing agent or seller's agent). So, as a buyer, you'll want someone with experience and expertise working for you too. The realtor you employ is called a 'buyer's agent'. Their job is to take care of the hassles of paperwork while you relax and focus on your new home.
Essentially, your realtor's job description would include finding homes that match not only your budget but also your needs, uncovering facts about your new neighborhood, handling negotiations and seeing to contingencies, supervising home inspections and repairs, and more.
In the end, it is safer to hire a realtor than go through the process of buying a home on your own. If you aren't familiar with the world of real estate, the sheer amount of paperwork, technical jargon, and legal loopholes can be daunting.
How Can I Pick The Right Neighborhood?
Your realtor should provide you with facts and information on the neighborhood within which your dream home is situated; however, they may be wary of sharing personal insight on specific areas in the neighborhood.
As a rule of thumb, it is a good idea to do some digging of your own – don't rely only on what your realtor tells you. This is because every individual has specific factors they consider before moving into a new home. These factors may have to do with local schools, local businesses, public transportation, crime rate, taxes, the possibility for future development, average utility bill, etc. So, while your realtor can provide you with good facts, you should still do your own investigations.
The information you gather will sway your final decision, for better or worse, so the neighborhood is a prime factor to look into. If you need additional help, there are several online resources for finding information about neighborhoods.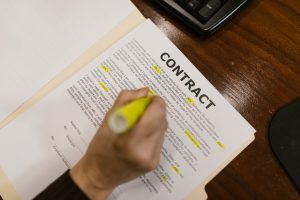 What Are Home Sale Contingencies?
A home sale contingency is a type of contingent offer. A contingent offer is one made on a property, stipulating that certain conditions must be met before a sales contract can be considered legally binding. Contingencies are clauses that let you out of a contract if a specific requirement isn't met.
A home sale contingency affords a buyer some time to sell his own home to finance the purchase of a new one. If a buyer successfully sells his home and settles all matters concerning it within a given timeframe, then the contract moves forward. However, if the sale of their home falls through, then the contract can either be extended or terminated.
Another type of contingency clause is the appraisal contingency which insulates a buyer from loss by ensuring the property in question is valued at an amount specified by the buyer, without which the contract can be terminated and the earnest money refunded. Speak with your realtor to know more about home contingency offers or click here for more information.
What Is Earnest Money?
Earnest money is a deposit made by a buyer in good faith as a way of demonstrating seriousness and commitment toward the purchase of a property. When this deposit is made, a seller will feel confident enough to take his property off the market, giving the buyer time to get financing, conduct research, property appraisal, etc. It assures the seller that he is not wasting his time and tells the buyer, that he has the monopoly. Your realtor can elect to oversee this process or delegate this task to a neutral third party.
Earnest money can be as low as 1% of the sales price to as high as 10%. It is an initial payment made by the buyer. Such funds are held in escrow with strict terms guarding its refund. Terms may include several clauses requiring that certain provisions be met. If all conditions are met, the funds held in escrow are applied to the buyer's down payment at closing.
In a nutshell, an earnest money deposit is a pledge made by a buyer, signifying intent to purchase a property but without a legal obligation to do so. Typically, earnest money should protect your interests so it is worth getting in-depth knowledge on.
Why Do I Need Escrow?
An escrow is quite simply a provision made by both parties of an agreement for a third party to hold the funds and assets of a transaction pending when all terms of the agreement are met. This affords a measure of security for both parties. Escrow is a popular choice in real estate. Realtors use it to ensure both parties keep their end of the bargain. You need an escrow to safeguard your interests.
Escrow is commonly used for contracts of high transaction value such as the purchase of a home or property in general. Before you subject your assets to be held in escrow, there are several things to know, ensure you do due diligence and speak with your realtor before you sign any documents.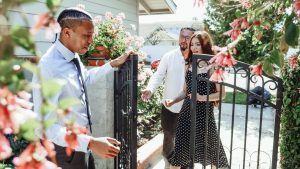 Are In-Person Home Inspections Necessary?
While this is not a requirement, it is a strong suggestion. An in-person inspection of the home you plan on purchasing is always a good idea. When looking for the right home, most buyers are sentimental. Some buyers will close on a deal simply because the place "feels" right. This feeling is not something a proxy can adequately communicate to you.
A solid advantage of an in-person visit is that you can conduct all sorts of home inspections till you're satisfied. You'd be surprised by the things a proper inspection can uncover.
A final walk-through of your prospective home allows you to ascertain that nothing has changed since your last visit and that all repairs and adjustments stipulated in the contract have been carried out to your satisfaction.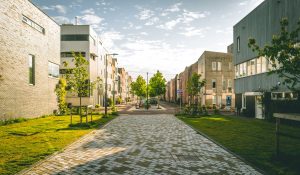 The Bottom Line,
It is important to be well prepared before buying a home. These top 7 shockingly common questions and their answers should give you a basic understanding of what to expect throughout the process. Remember; feel free to ask your realtor any question on your mind. Call or email us for further discussion.