A commercial real estate agent acts as the middleman between sellers and buyers of commercial real estate. They help clients sell, lease, or purchase commercial real estate.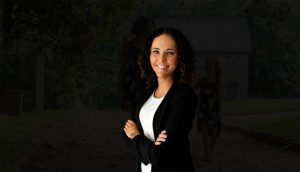 Commercial real estate is a property used only to conduct business. An investor usually owns commercial real estate and collects rent from each business that operates from that property. Commercial real estate can include office spaces, hotels, restaurants, cinemas, shopping malls, and convenience stores.
Here are the top five (5) reasons you want to hire a commercial real estate agent
1. Savings (Time & Money)
Your Real Estate Agent should get you the best deal. This ultimately saves you money. When you use a professional, you can explore more options for properties that best fit your needs. Agents will explore all options and present multiple options that may not even be listed online.
A commercial real estate agent helps you to save time. This is especially true for commercial property owners who double as business owners, thereby juggling different roles. This does not give them time for the litany of activities undertaken by the real estate agent. These include compiling and reviewing listings, calling listing agents, scheduling property tours, writing LOIs (offers), and staying on top of a long negotiation, among other things.
2. Information Disclosure
A real estate agent can disclose information that the listing agent may not disclose to the buyer. Such information may include the seller's or owner's motivation, insufficient transaction data, etc.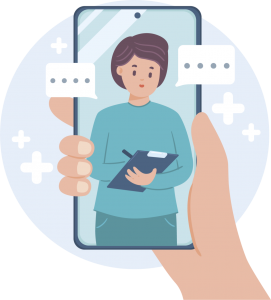 There are various types of properties and transaction types in real estate. Hence, commercial real estate has different listing platforms, and only a couple of them are open to the public. Commercial real estate agents pay a lot of money to access the most up-to-date and relevant information available. As such, without hiring a commercial real estate agent, you cannot enjoy access to most of the market's available commercial properties that would pique your interest.
When more information is available to the buyer, there is a lesser risk future problems will occur. It's simply too risky to decide without the in-depth information of the facility's infrastructure.
3. Access to Legal Protection 
Real estate agents and consultants have access to company lawyers when necessary. Protecting yourself, as well as your company, when purchasing or leasing a property is quite essential. Hiring a commercial real estate professional gives you access to a lawyer to review all contracts before buying or leasing the property. This way, you have the assurance that you have all your bases covered, which is a wise decision.
4. Market Knowledge & Specialization
Commercial real estate agents possess market knowledge that tenants/buyers and landlords/sellers don't have. This is their specialization, their job. And like any job, they stay on top of the trends in their field. Commercial agents perform a lot of market analysis, both on paper and in the field.
This constant barrage of analysis enables them to keep up with supply and demand cycles in specific geographic regions. This market knowledge allows them to swiftly and essentially know if the price listing is fair or if a potential client is worthwhile or not.
5. Contacts
Commercial real estate agents are well-connected individuals. They stay in constant touch with the market's movers and shakers – business owners, investors, property owners, colleagues, politicians, etc.
Their network and wealth of contacts are a huge benefit to their clients. They leverage this in a transaction by informing their contacts to let the industry know about a deal they are working on. This vast network enables Commercial Real Estate agents to:
Gain access to listings that are unlisted or not yet listed.
Disclose newly acquired sales and lease listings to former buyers/tenants.
Reach out to local politicians concerning zoning regulations for the property of interest.
Connect clients to the funding needed to close a real estate transaction.
The network closes such deals in commercial real estate. Every excellent agent deploys this incredible marketing tool for the benefit of their client.
Your commercial real estate agent has the qualifications, knowledge, expertise, and experience to guide you in making a decision that offers benefits in the short and long run. Their access to specialized commercial real estate data will also save you from making costly mistakes that could lead to loss of money, time, and other resources. Hiring a commercial real estate agent is definitely a favorable decision taken by Clients interested in selling, leasing, or purchasing commercial real estate.