Lewes is a peaceful, progressive town in Delaware. As is common with neighboring cities, it features many beaches and emphasizes oceanside attractions. Originally inhabited in 1631, Lewes realty holds an extensive, intricate story that is cherished locally. Right between the Delaware Bay and the Atlantic Ocean, Lewes sits proudly on Cape Henlopen and provides easy access to the State Park full of bike trails and bird-watching opportunities.
With a population of 3,198, it is considered a small walking town as the preferred mode of transportation is the foot. Life in Lewes offers residents a cross between an urban and a suburban lifestyle. It is a family town that encourages home purchasing and most residents do, in fact, own their homes.
Tourists and part-time residents flock to this town during summer to enjoy its sunny, sandy beaches. Although Lewes isn't on the Atlantic coast, it is a certified beach city since it borders the Delaware River that flows out to the Atlantic Ocean.
It's a great city with prime real estate. Its beloved architecture, standard amenities, rich culture, and history make it a homeowner's haven. Here are 4 awesome reasons to love Lewes Realty, Delaware.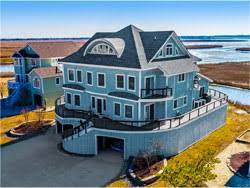 1. HOUSING IN LEWES
Lewes is a realtor's playground as there are numerous homes of all sorts for sale. Vacation homes for the family, condominiums for the upscale bachelor, and apartments that are so chic, you'll wonder why. Lewes has the reputation of being a beach city so most homes have a beach view and are located close to the waterfront.
There are also single-family homes and duplexes located further away from the beaches. Residents are an eclectic mix of homeowners on retirement – who purchase Lewes realty as permanent residences and summer vacationers who opt for rentals and vacation properties.
Lewes is among the oldest towns in Delaware. Its historic district highlights numerous Victorian homes and buildings dated back as early as the 1700s.
Besides homes and rental properties, Lewes realty also has many properties and hotels booming with commerce.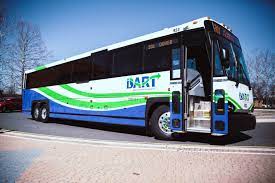 2. TRAVEL IN LEWES
Lewes is such a small town that locals often walk or cycle to wherever they need to be. Those living on beachfront properties are only a spitting distance away from Lewes realty's main attractions.
A public bus system, called DART, services Lewes realty. Locals often hop on for a quick dart to neighboring cities like Wilmington, Dover, and Rehoboth.
Another transit option is the Jolley Trolley which regularly makes round trips from Lewes to Rehoboth Beach and back again, every 30 minutes.  Despite the options for transportation, most locals use their vehicles to get around to surrounding cities.
3. ACTIVITIES IN LEWES
If fun in the sun, sandy beaches, cool tans, and warm waters appeal to you then Lewes realty is the best place to call home. Living in Lewes gives you access to a wide array of beach-related activities and water sport such as snorkeling, kayaking, jet-skiing, sunbathing, fishing, sailing, and more. Cape Henlopen state park also has its suite of attractions such as picnic areas, hiking trails, large open fields, and more.
Lewes realty also has majestic architectural museums that offer a deep dive into this small city's rich history. The city has impeccable dining options with a string of restaurants located all around the city. Shopping is also encouraged as you'll find numerous retail stores stocked full of novelty items you'd love. Find the most popular ones along Front Street, Second Street, Main Street, and Savannah Street.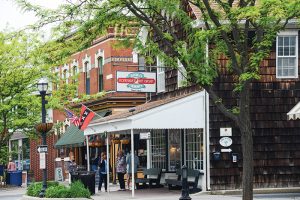 4. WHY TOURISTS COME AND LOCAL'S LOVE LEWES REALTY
The awesome beaches
Outdoor recreational activities
The Fine dining
The bubbling nightlife
The shopping
The easy and convenient transportation
Delaware is, no doubt, filled with so many amazing places. While there are many cities to settle for, Lewes realty is the most relaxed, fun, and convenient one. Ashley Lyon can tell you more about the city and take you on a tour of available home options. Could Lewes be your new home? Call or email us to see the homes we have on offer.